Ingredients
onion – 1/2 (finely chopped)
Green chillis – 4 (chopped)
Chopped Coriander leaves/Cilantro
Asafoetida powder – quarter teaspoon
Curry leaves – from 2 to 3 strands
Ginger – finely chopped(optional)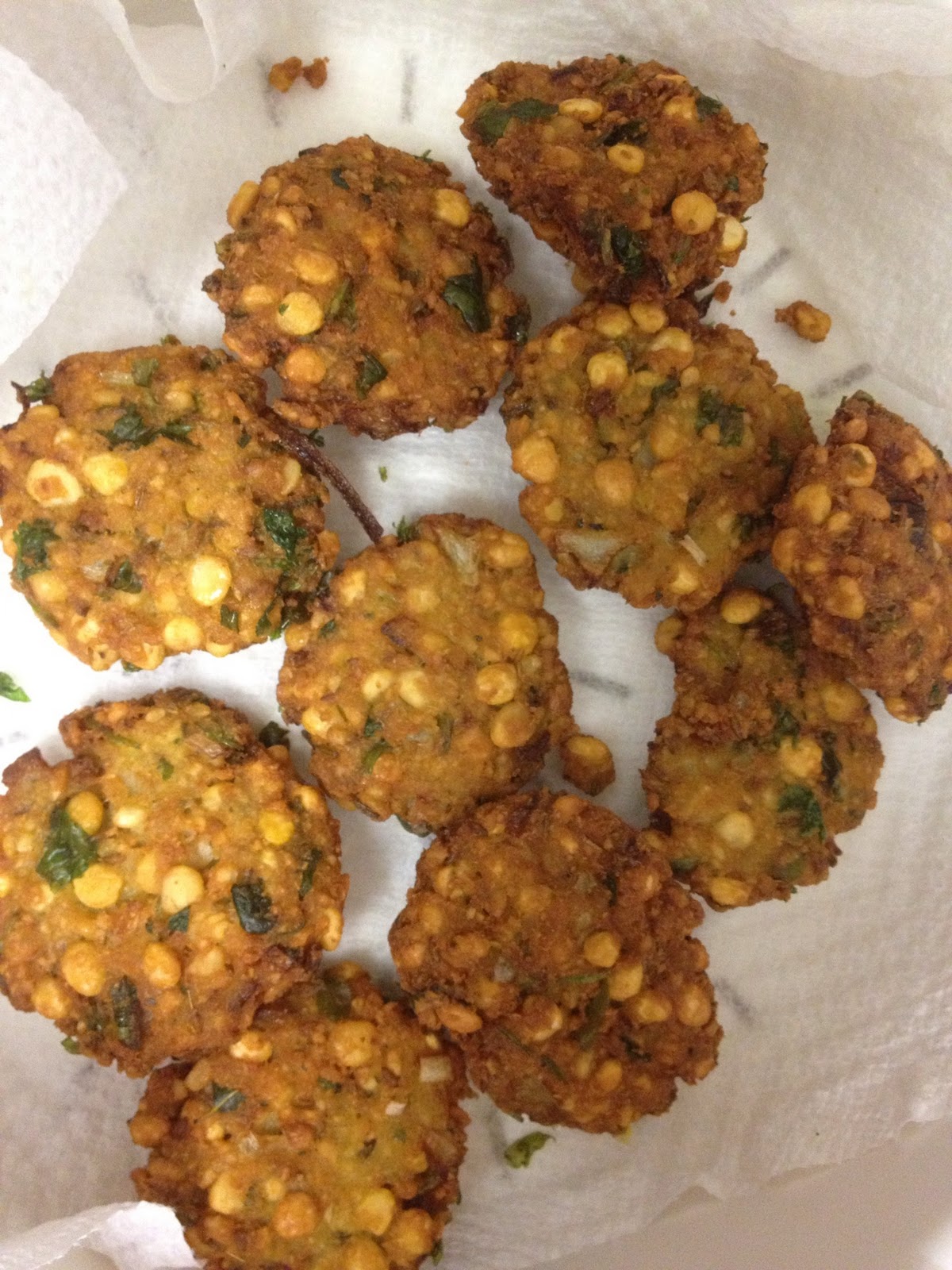 Soak Channa dal together in water for 3 hours.
In a grinder/food processor, add the soaked dal and grind for less than a minute(try to use minimum water/no water). Dal should be partially ground. (i.e, half the dal should be just broken and the remaining dal remains whole.)
Convert the dal into a bowl and add the chillis, asafoetida powder, salt and chopped curry leaves, chopped Coriander leaves/Cilantro, ginger(optional),fennel seed and salt.
Mix well. Make small balls and press to flatten a little.
Deep fry both sides until it turns golden brown.


for recipes in simple cooking steps with youtube lesson