I have modified the Hush puppies recipe to get the taste of south indian sweet bonda. Almost all the tea stalls / coffee shops in Tirunelveli, Nagarcoil and Tuticorin sell this sweet Bonda. They call it as 'cake ','Muttai kose', 'attukal paniyaram'. 


Ingredients
Powdered sugar(White) – 2 cups
all purpose flour –  2 cups
cornmeal / corn flour – 2 cups
baking powder 4 tsp
salt – one pinch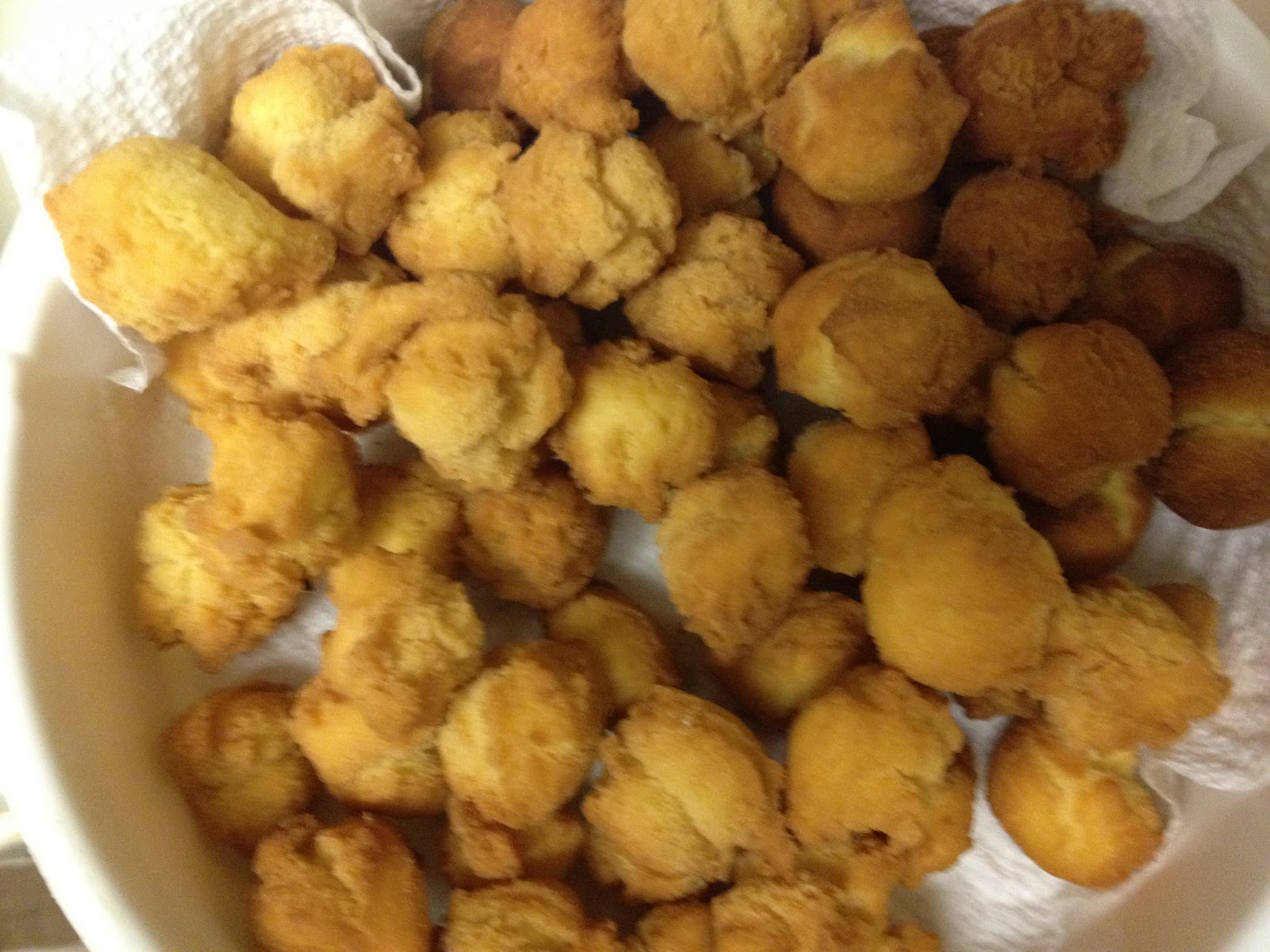 In a medium bowl, mix together eggs, sugar, and backing powder.

Blend in flour and cornmeal & make as soft dough. If needed add milk /water

Heat oil to 365 degrees F (185 degrees C – medium ).

Drop batter by rounded teaspoonfuls in hot oil, and fry until golden brown.


for recipes in simple cooking steps with youtube lesson