Ingredients  
Raw Rice Flour -5 cups 
Urad Dal flour -1 cup
Butter/crisco – 2 tbsp 
Cumin Seeds / white or black sesame seeds – 1 tbsp 
Asafoetida (Zinc)- 1/4 tsp
Salt to taste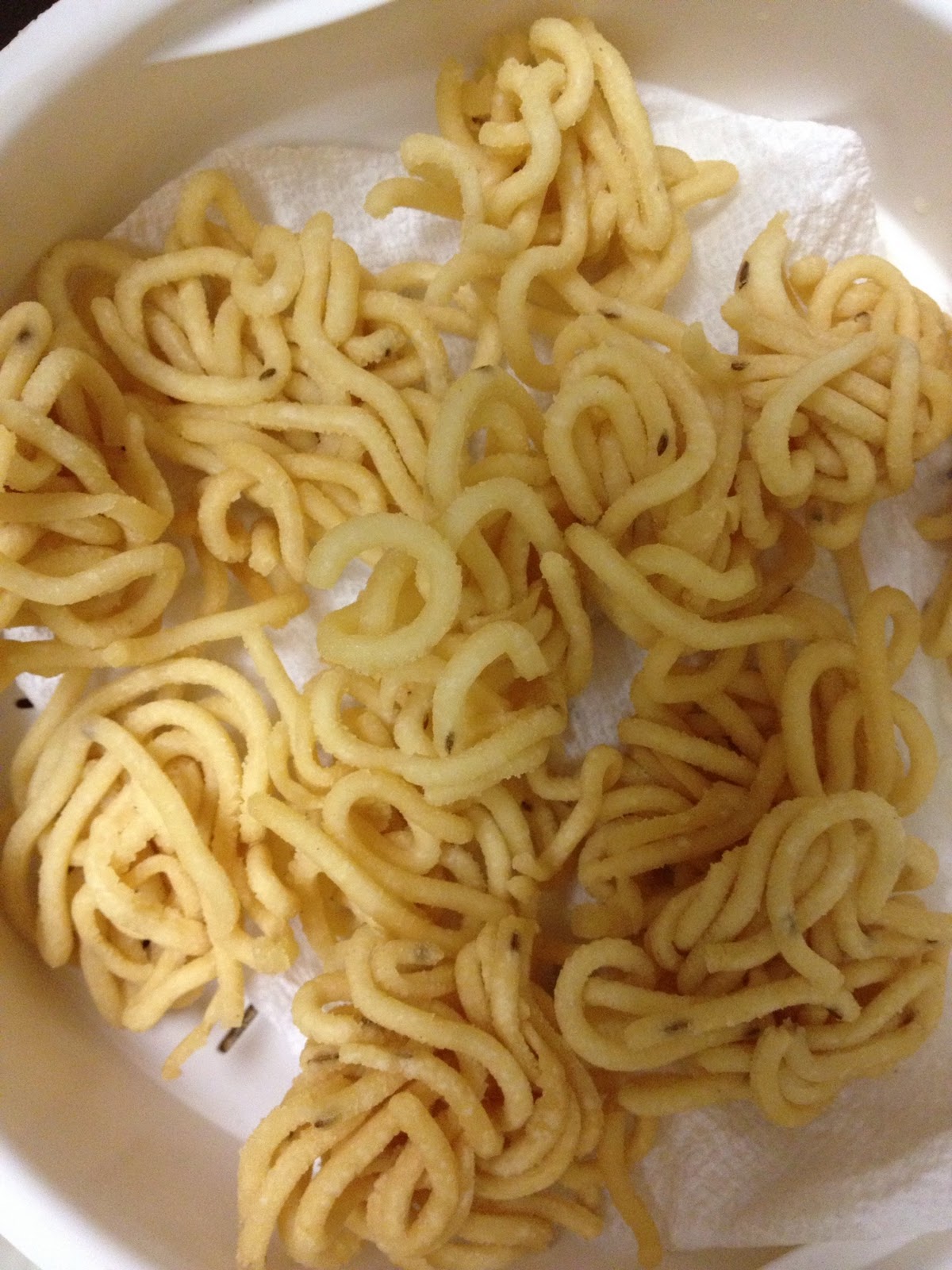 Mix the rice flour with the salt, hing,Cumin Seeds,zinc and urad dal flour. Mix 

gently with fingertips until it represents coarse sand.

Add the water little by little until the dough is pliable. – Nor too tight nor 

loose( add butter/crisco too).

Take the Murukku press & fill  with enough mixture without pressing it down too 

hard.

Press the dough in a circular motion on top of a creased plate / butter paper.

Heat the pan with enough oil to deep fry the murukku. When it's almost smoking 

hot, drop the prepared raw dough in to the oil.

Once the hissing and bubbling action subsides, you know the thenkuzhal murukku is 

done. 

Remove and set aside on a paper towel.

After 10 min crsipy Thenkuzhal murukku are ready! Cool them and store them in air 

tight containers so that they remain crispy. 


for recipes in simple cooking steps with youtube lesson