INGREDIENTS:
cracked wheat – 2cups
sugar – 7-8 cups
Ghee/Butter – 4 Cups
Cashew Nuts – 1 Cups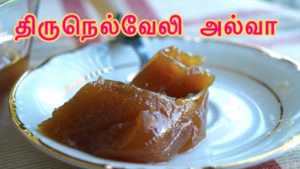 Method :
1.Take 2 cups of cracked wheat and add water & soak atleast for 6 hours
2.Get the milk using you hand (squeeze the soacked wheat) & strain the milk using a strainer and discard the leftout scum.
3.Leave the milk to rest for 8 Hrs….Next, discard the top most clear liquid, without disturbing the settled milk
4.add 8 cups of water the the pure wheat mil and dialute it
5.Take a heavy bottomed pan add one cup of suger and melt it to get caramel color( it will give brown color to halwa)
6.then add little water and rest of the suger(6 cups)Boil sugar until it reaches a single thread consistency.
7.Then add the wheat flour milk.
8.Keep stirring…Add butter / ghee little by little and continue stirring. it absorbs the ghee fast.
9.More stirring and you will reach a consistency where it will come together as a whole mass.
10.Keep stirring and add the ghee….
11.once it reaches halwa like consistency(alost after 1.5 to 2 hrs) add the cashews and give a quick stir.
12.Slowly it starts leaving ghee at the sides,Once Ghee starts oozz out you should switch it off and change the container.


for recipes in simple cooking steps with youtube lesson